Heart of England in Bloom 2011
Haughton's first Heart of England in Bloom campaign brings Silver-Gilt
On Thursday 15th September 2011 Haughton received a
Silver-Gilt Award
in the
Large Village
Category
in the
RHS
Britain in Bloom
Heart of England in Bloom
Campaign
Following a decision made at their May meeting, the Parish Council submitted an entry into the Heart of England in Bloom campaign (part of RHS Britain in Bloom) for the first time. Judges Mike Garwood and Fran Lee visited the village on Monday 25th July, spending more than an hour on their inspection. The village was looking its pristine best following the work of the Best Kept Village Campaign and the judges seemed to be very impressed. On Thursday 15th September Councillor Derek Warbrick, Peter Lawrence and Miriam Lawrence attended the Heart of England Awards ceremony at The Mount Hotel and Conference Centre, Wolverhampton. They were highly delighted to receive a Silver-Gilt Award together with glowing comments about the village of Haughton.
Amongst many other things, the judges commented favourably on ...
Planting around the War Memorial
The retention of many mature trees
The creation of a wildlife environment in the churchyard with wildflowers, bat and bird boxes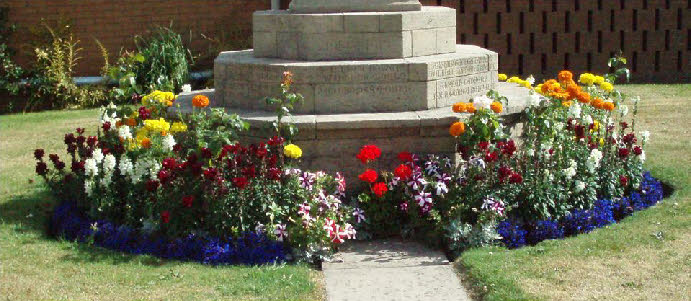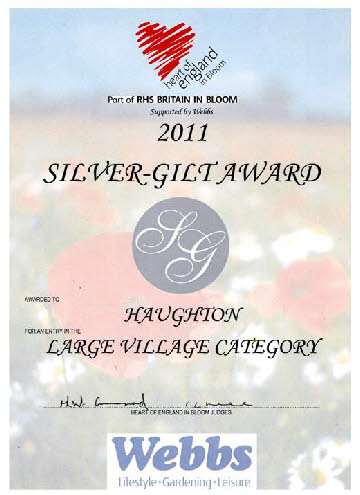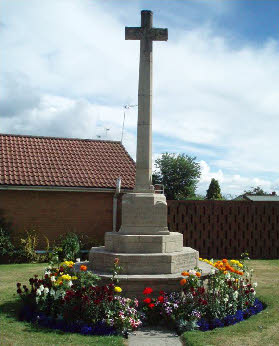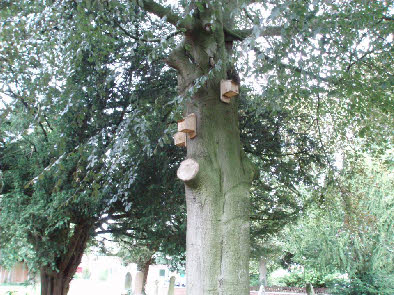 Our Heart of England in Bloom and Best Kept Village campaigns are closely linked. For shared initiatives and newsletters visit the 2011 Best Kept Village page.