Haughton - Best Kept Large Village in Staffordshire for the second successive year
Group Litter Picking
Friday 30th March - 6.00pm
Thursday 12th April - 6.30pm
Wednesday 25th April - 6.30pm
Thursday 3rd May - 6.30pm
Wednesday 16th May - 6.30pm
Wednesday 30th May - 6.30pm
Thursday 14th June - 6.30pm
Thursday 28th June - 6.30pm
Friday 6th July - 6.30pm
If you would like to take part in any of these 'Pick Me Up' sessions, please come to the Village Hall car park at the stated time. Litter picking tools and waste bags will be provided.
All welcome
Litter picking is also part of the Heart of England in Bloom initiative
Haughton
2012
Best Large Village in Stafford District
Joint Trophy winner for Best Village in Stafford District
Best Large Village in Staffordshire
The 2012 BKV Campaign
began with a well-attended meeting at the
Village Hall on Friday 2nd March at 7.30pm.
The Best Kept Village competition in Staffordshire is organised by the Community Council of Staffordshire. Categories judged include General Cleanliness, Public Open Spaces, Play Areas and Communal Buildings.
Please do all you can to help Haughton become the
Best Kept Village of 2012
In September 2012 Haughton was awarded a
Silver-Gilt Certificate
From
Heart of England in Bloom
For further details see the September Newsletter above and enter via the tulip to visit the Britain in Bloom page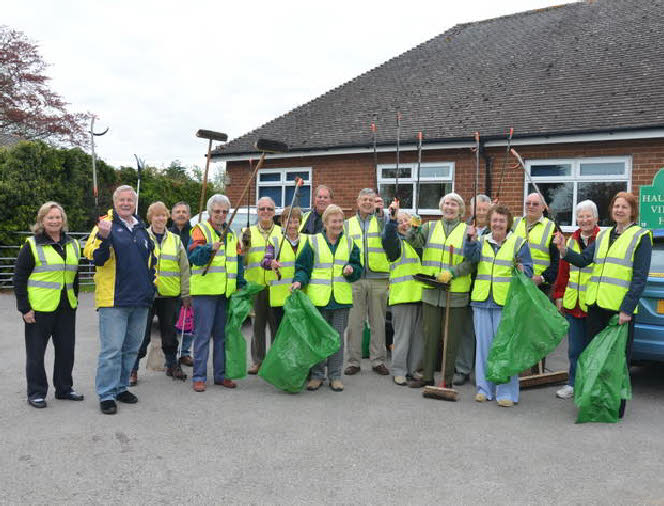 The 2012 children's poster competition has been judged.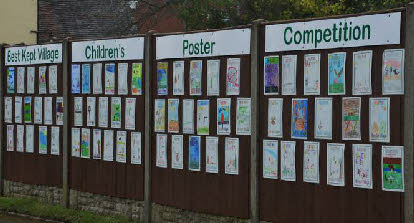 Haughton's young people are involved with the BKV and Britain in Bloom initiatives. Haughton Brownie Pack has contributed by creating an attractive red, white and blue floral dinghy planter to celebrate Olympic boat races and Haughton Sunday School used the churchyard wildlife area as a resource for inspiring seed planting and pot painting as part of their New life project.
On Monday 6th August the BKV Awards were presented at Weston Village Hall. Haughton once again collected awards as Best Large Village in Stafford District and Best Large Village in Staffordshire, as well as sharing the award for Best Village (Large or Small) in Stafford District with our neighbours, Derrington.
Congratulations to BKV Co-ordinator Maxine Hutt and her team of volunteers and to everyone in the village who picked up litter, planted flowers, mowed grass, swept gutters, cleaned bus shelters, gathered twigs, trimmed lawn edges, gardened, tidied the churchyard and did many other tasks that helped Haughton retain these prestigious awards.
The Presentation Evening (including the results of the Best Kept Garden Competition) was held in the Village Hall on Friday 10th August.
Maxine Hutt, BKV Co-ordinator and Councillor Derek Warbrick, Vice-Chairman of Haughton Parish Council with the 2012 trophies.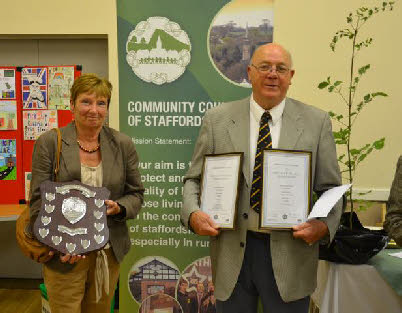 The Presentation of the Best Kept Village Rubery Owen Holdings Ltd Trophy was held on Saturday 27th October at 11.00am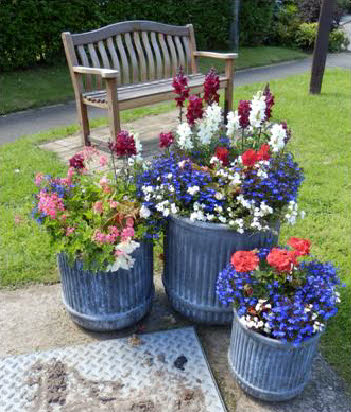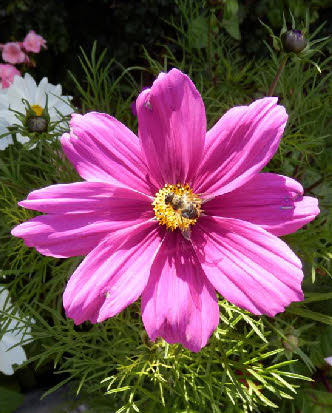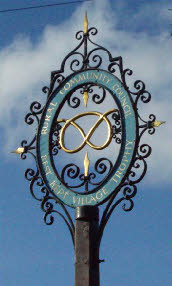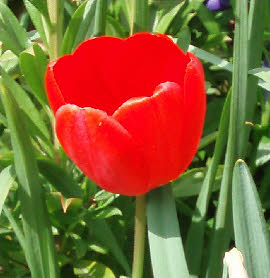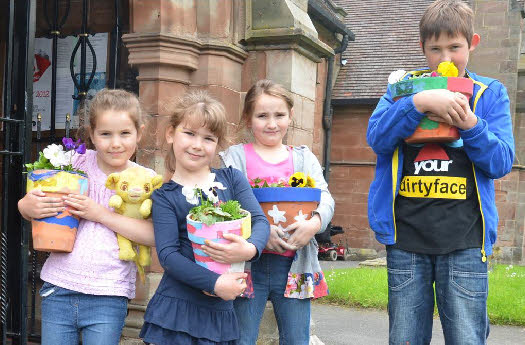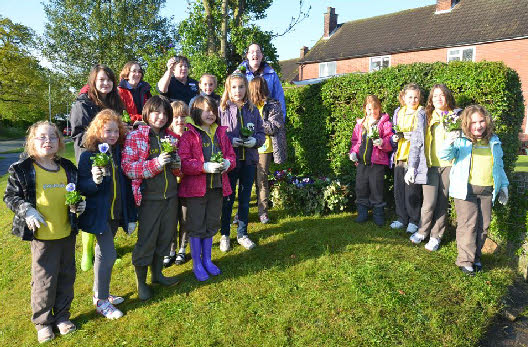 In this special year of 2012, the children of the school produced posters for the London Olympic Games based on 'Olympic Values'. The posters were put on display on the fence at the Village Hall.